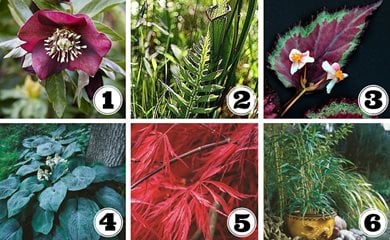 We all seem to have that dark corner of our garden or porch that looks uninviting, cold, and in major need of color. Have no fear, here are some solutions for livening up that shady area, including insights into the best plant combinations that will thrive in low light.
Whether it's a wooded suburban lot or a north-facing apartment balcony, low light means more growing challenges. Rather than being problematic, these dark areas can be viewed as an opportunity.
Adding containers to shady spots is a practical way to optimize these spaces. By using brightly colored or shiny metal pots, combined with lighter or contrasting hues of foliage and flowers, these decorative arrangements can brighten up even the darkest corner of a porch, deck, or entryway.
Choosing the right plants is essential to successful shade gardening.