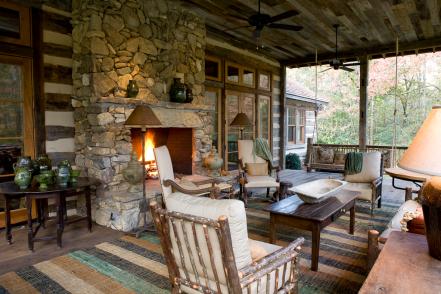 Rustic Porch
Rich wood textures and a cozy fireplace make this porch the ultimate mountain escape. For unique furniture finds look for local craftsman to create custom pieces.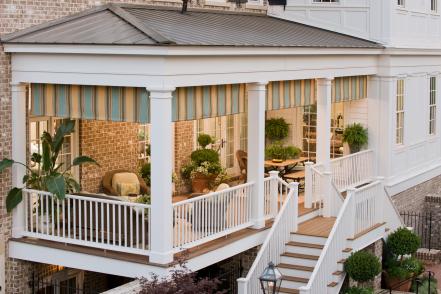 Entertaining Porch
Porches should connect your interior to the exterior with ease, and provide additional living space. This functional floor plan features a place to dine and a space to visit.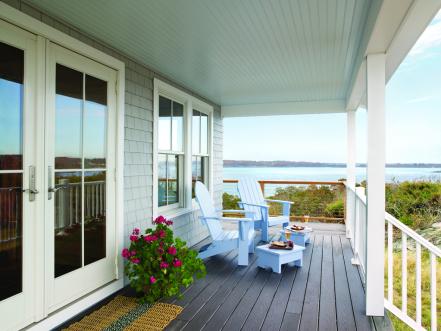 Seaside Porch
French doors with large window panes provide access while allowing natural light inside this home. Consider how you need the door to function when you come back from shopping.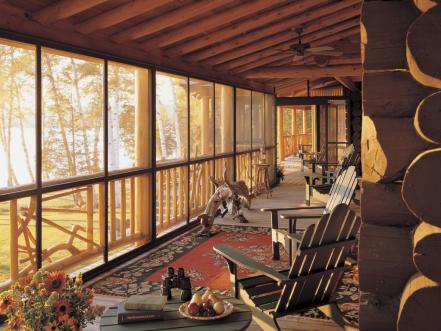 Screened Porch
Screens allow you to use your porch more often and make it better suited for more activities. You can save money and time and have a more attractive porch if you make design decisions for screens at the start of the project.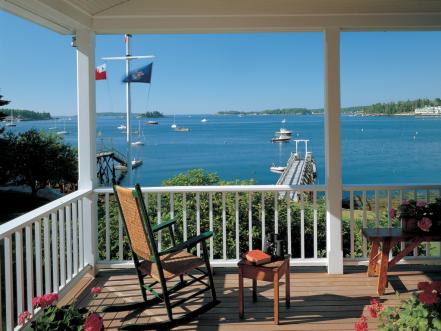 Leisurely Porch
Railings play a key role in the overall look of your porch. Think about how you want to capture a view and research local building codes before you begin.
Breezy Porch
Often used as both a decorative and functional feature, ceiling fans are popular additions to porches. This floor plan is open and airy, allowing a fan to circulate cool evening breezes.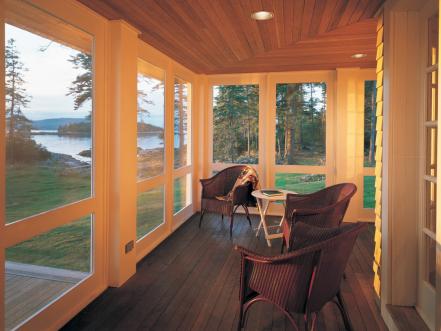 Screened Porch
A back porch can be a great place to enjoy water or nature views, or a protected spot to watch the kids play in the yard. When deciding on a location for your outdoor space, think about how you will use it.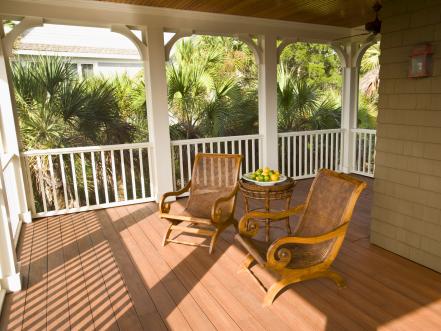 Tropical Porch
Posts and columns add to the beauty of your porch, but they are also the important vertical support that holds up your porch roof. Consider custom details that create interest around your porch posts.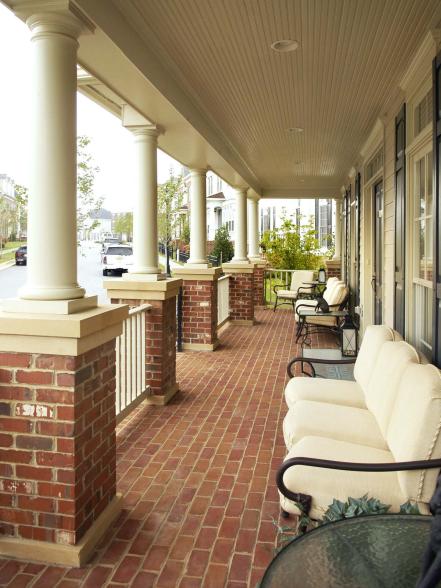 Classic Front Porch
The most traditional kind of porch, the front porch is popular with homeowners who want to keep up with the neighborhood or create a welcoming entry for guests. Plan your porch to blend with your home's design, not take away from it.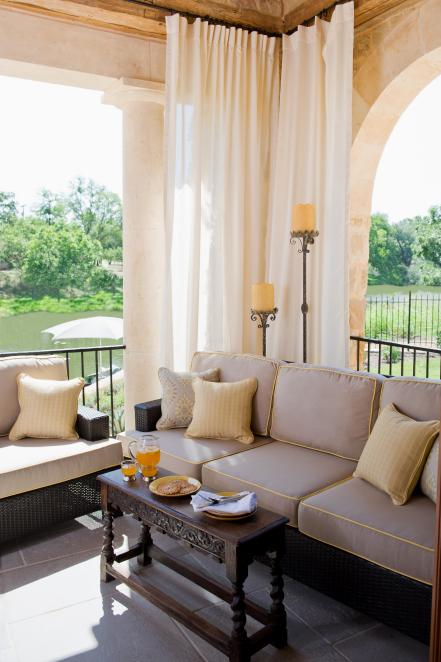 Eclectic Porch
Don't be afraid to mix different types of porch furniture and accessories. Soft curtains, wicker furniture and a rich wooden coffee table come together in lavish harmony. Use durable mildew-resistant outdoor materials for linens and pillows.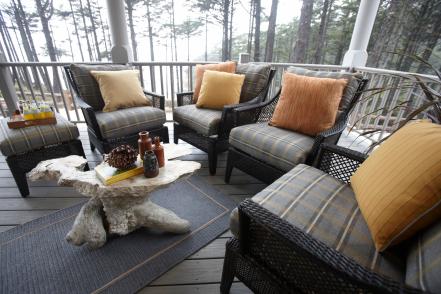 Mountain Porch Retreat
Define a porch seating area with outdoor area rugs and if you have the space, arrange some seats facing toward your house. This outdoor space mixes patterns and colors to create a cozy porch for conversation.
Cottage Porch
Green is the defining color on this porch. Using the same hue throughout is a great way to create a cohesive look.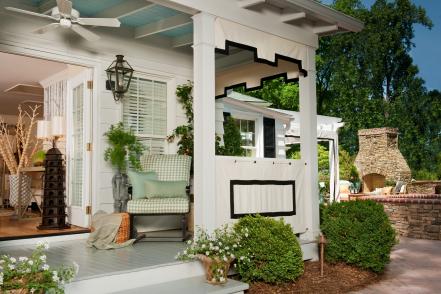 Trendy Porch
Drapery panels make it easy to control the amount of sun on your porch. Sunbrella designs these sleek fabric additions that make a stylish statement on any porch.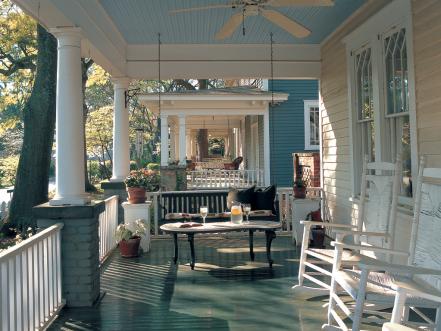 Southern Porch
Wooden rocking chairs and a porch swing make this outdoor space the ideal antebellum retreat. Create a porch that's eye candy by mixing and matching paint colors.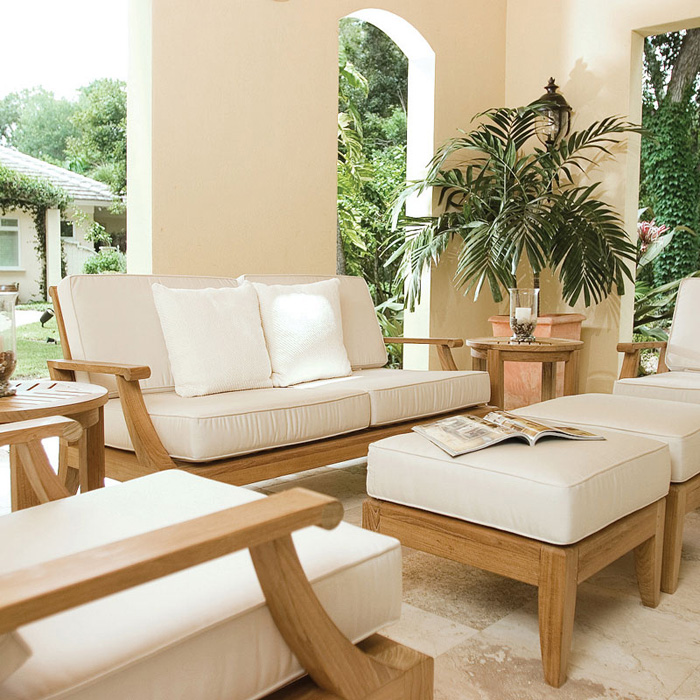 Laguna Porch
Comfort is key when executing your floor plan. Make your porch feel as inviting as your spaces inside by incorporating weather-resistant fabrics and comfortable seating.